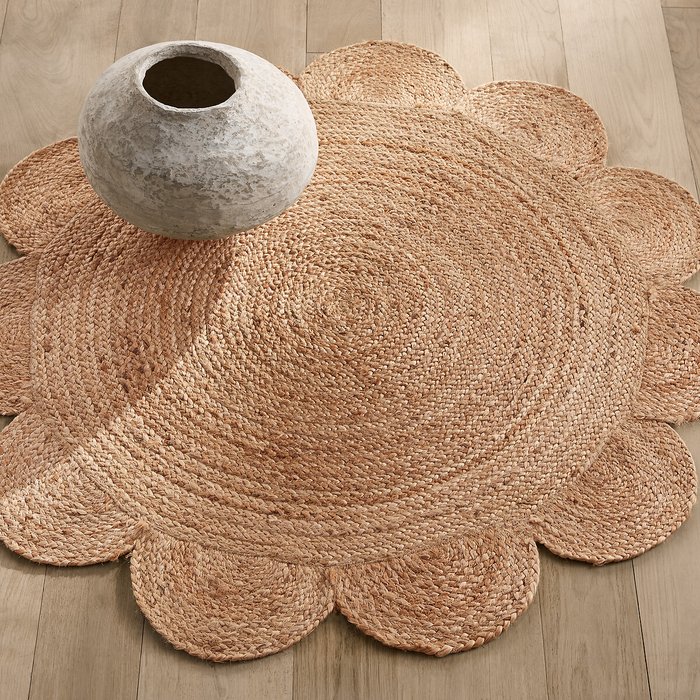 AM.PM
Hempy Round 120cm Diameter Hand Woven 100% Jute Rug


Natural
Product Description
Hempy Round 120cm Diameter Hand Woven 100% Jute Rug, natural, AM.PM
Authentic nuanced texture, natural tones, contemporary rusticity... Hempy is a jute rug hand-woven in India by passionate weavers.

High quality, AMPM rugs are handcrafted. A decorative rug can offer thermal and sound insulation, as well as a warm and cosy atmosphere.

Product Details
 •  100% jute
 •  Craftsmanship: hand woven
 •  Scalloped edging
 •  Weight: 2000g/m²
 •  Flat rug

Quality Info
 •  Each piece is handcrafted, according to ancestral know-how. There may therefore be slight variations in colour and weave from one rug to another.. They contribute to the beauty of each piece and make it unique.

Size
 •  Diameter: 120cm

Delivery:
This product will be delivered directly to your door.



 •  Jute Fibre. Jute is a material that requires little irrigation and very few phytosanitary products.



Colours
Natural
Sizes
DIAMETER 120CM