Lille. What an incredible city. Paris, you will always have a very special place in my heart but there is something very different about Lille. Yes, it's quieter, yes, it's a lot more accessible on foot and yes, it's quicker to get to from the UK. Think cobbled streets, think tiny boutiques, think iconic French brands, think quaint squares, think unbelievable Flemish architecture, think cafes with tables spilling out onto the streets, think amazing rose, think bread that makes you salivate. Oh Lille, how did I forget how superb you were?

I have been a number of times over the years with the husband (but a LONG time ago) - since then, I have always been that fashion magpie who has gravitated towards Paris.

But there is something a lot more bohemian about Lille. Something more original, dare I say more retro, an edge of vintage to it, which meant it really was the perfect backdrop for the amazing Autumn Winter Collection from La Redoute.

So we started with City Chic. This is an amazing wool suit which, if you're looking for one addition as an outfit to your Autumn Winter wardrobe, this is an instant new season winner. But still with a retro vibe. The trousers and jacket can also be worn separately to add versatility - team the bottoms with an oversized jumper and trainers, the jacket would look amazing with jeans, a tee and loafers or wear the suit with a camisole and heels for instant evening glam.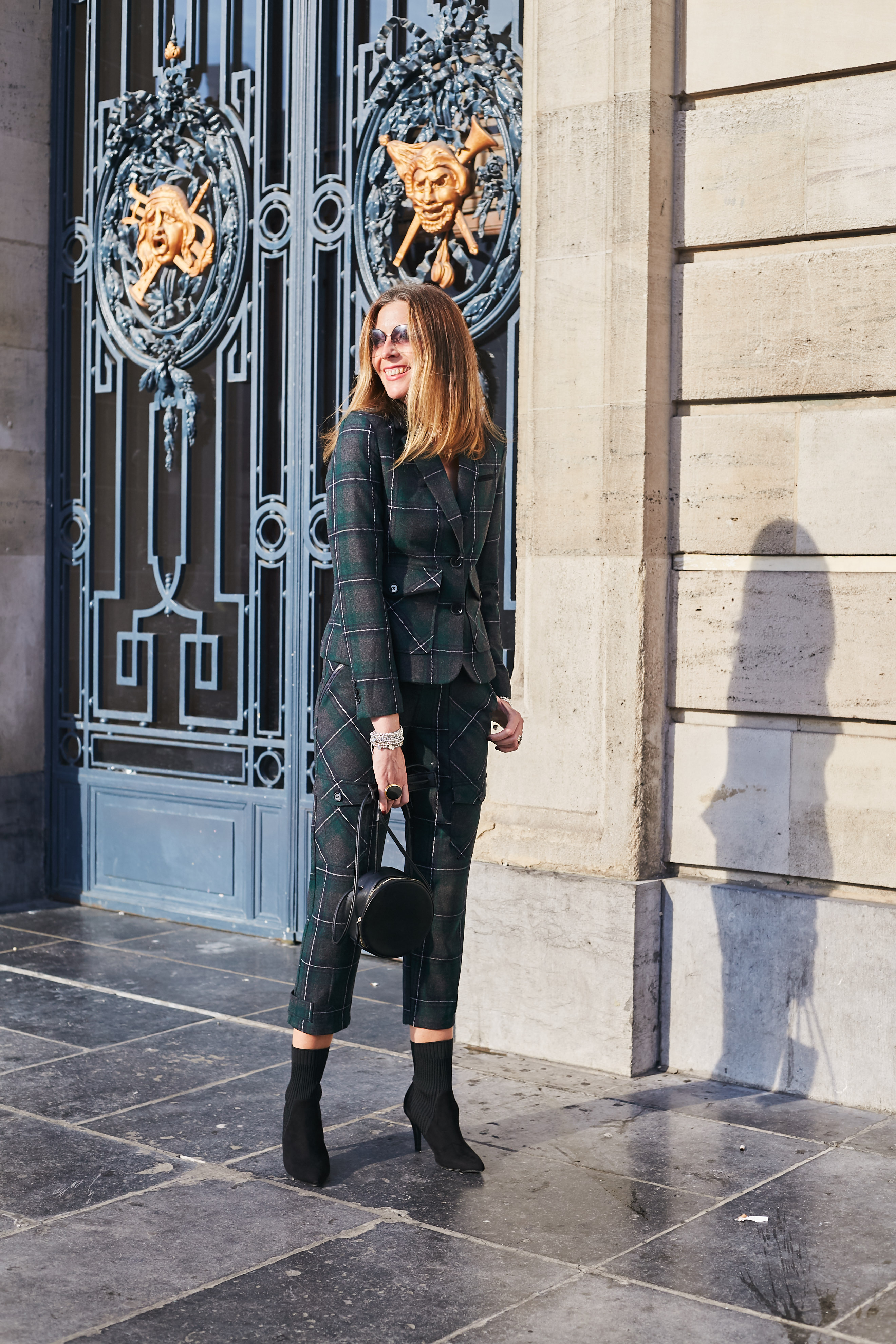 Then it was onto a real nod to the trend this season of mixing prints, fabrics and styles - a classic polka dot silky skirt with a chunky Autumnal knit. Knee high boots finish the look. The skirt will take you from day to night with the switch of a top - keep the boots or swap for heels. The jumper - well, you won't be taking this off until the Spring!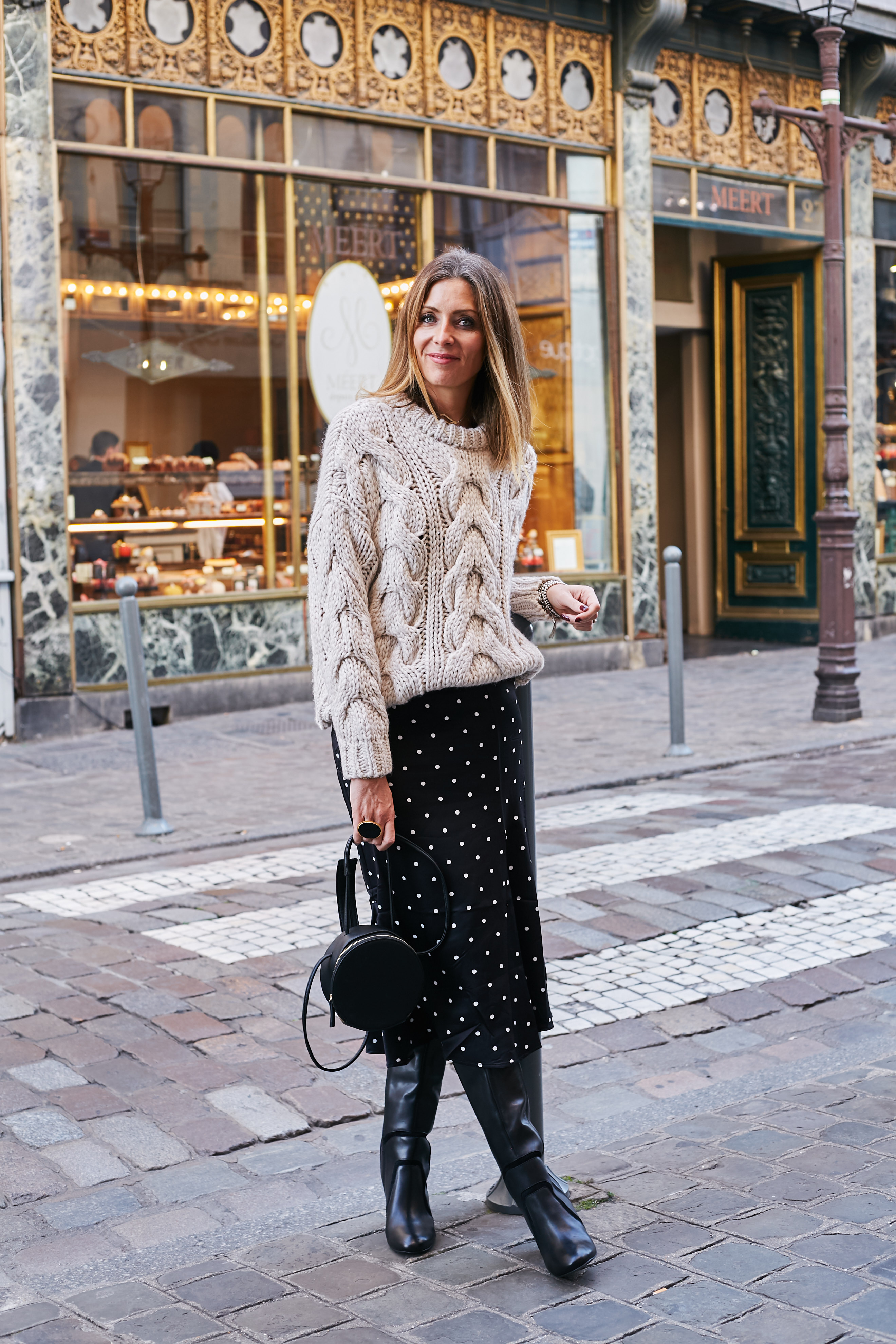 Chunky Wool Blend Cable Knit Jumper

The boots are also the perfect partner to the long floral dresses that are currently a wardrobe staple. Throw over a jumper, add a pair of boots and for colder days, a warm jacket completes the outfit (either worn properly or shrugged over the shoulders - you'll be surprise how warm this will keep you!). The most amazing thing about fashion these days is that anything goes. So experiment with textures and clashing prints. It's the perfect opportunity to make the most of your wardrobe - mix old classics with new additions.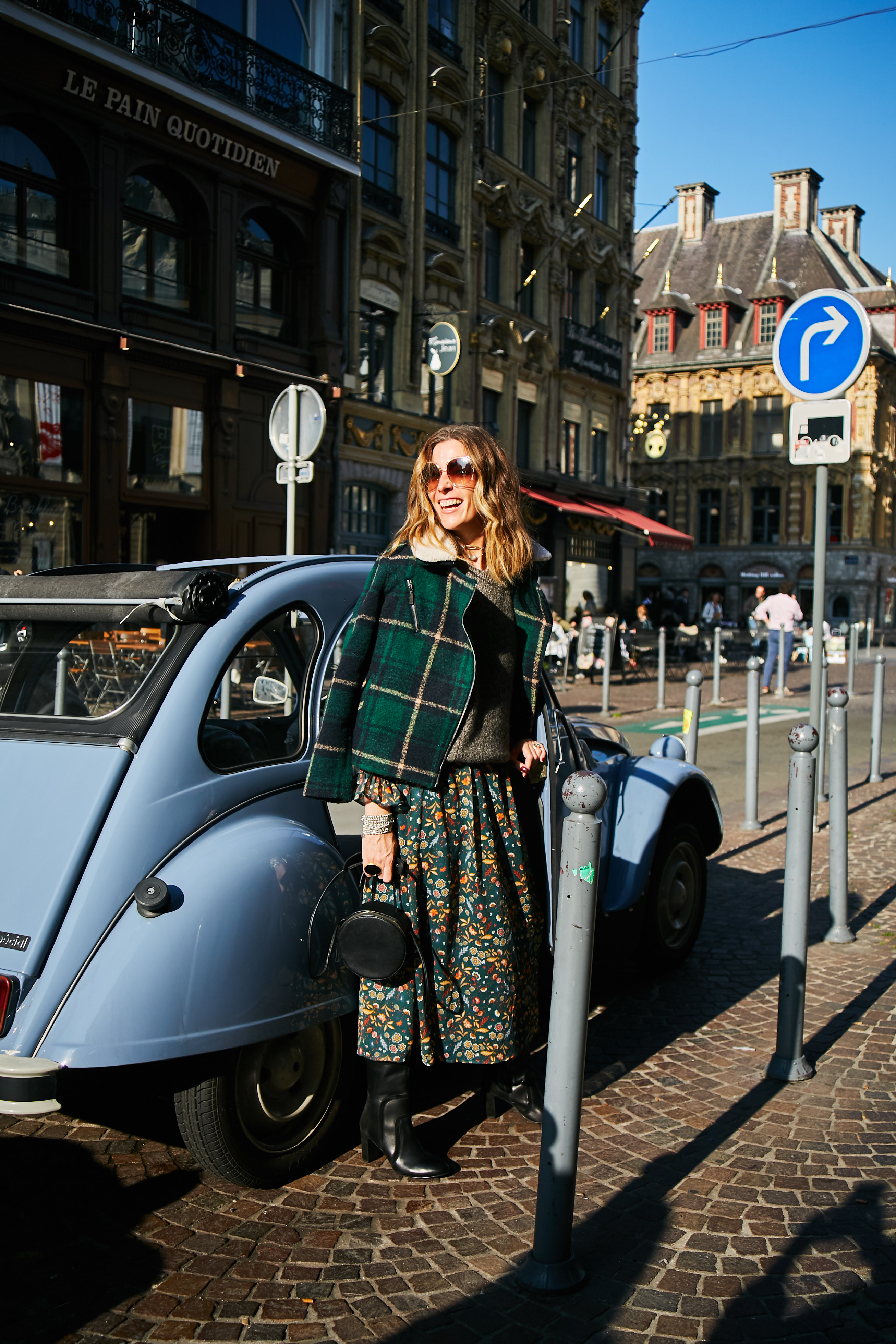 Floaty Floral Print Maxi Dress in green
Leather High Heeled Boots in Brown

There is also a different colourway in the floral print dress if green isn't your shade. This one is definitely Autumn in an outfit. Oversized mustard jumper and tan suede knee high boots finish the outfit with a perfect '70s vibe. Swap the dress for skinny jeans, throw on a trench and you've got a completely new look. The boots are good for so, SO many outfits.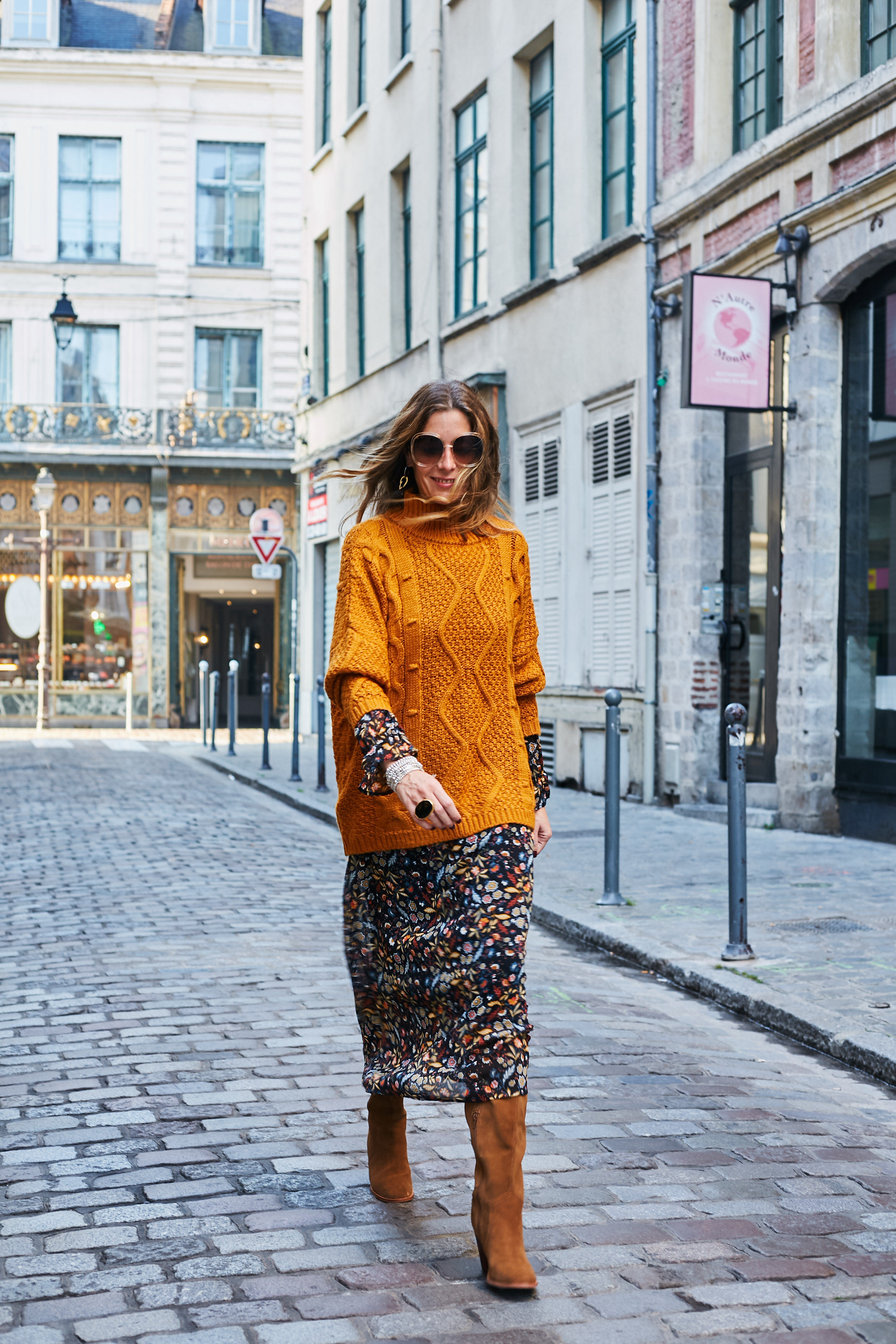 Floaty Floral Print Maxi Dress
If you're not feeling the jumper love, then how about a cardigan. Belted for some definition or wear it loose. This knit is genuinely a hug in a cardigan - I would happily wear this all Winter, every evening, snuggled on the sofa. The belt would work over dresses (without the cardigan) or with any jeans. The easiest way to either add a fresh look to favourite outfits or try the clashing print look with a hint of animal.
A shorter dress is the perfect option for those who are perhaps more diminutive in height or for those who aren't embracing all things maxi this season.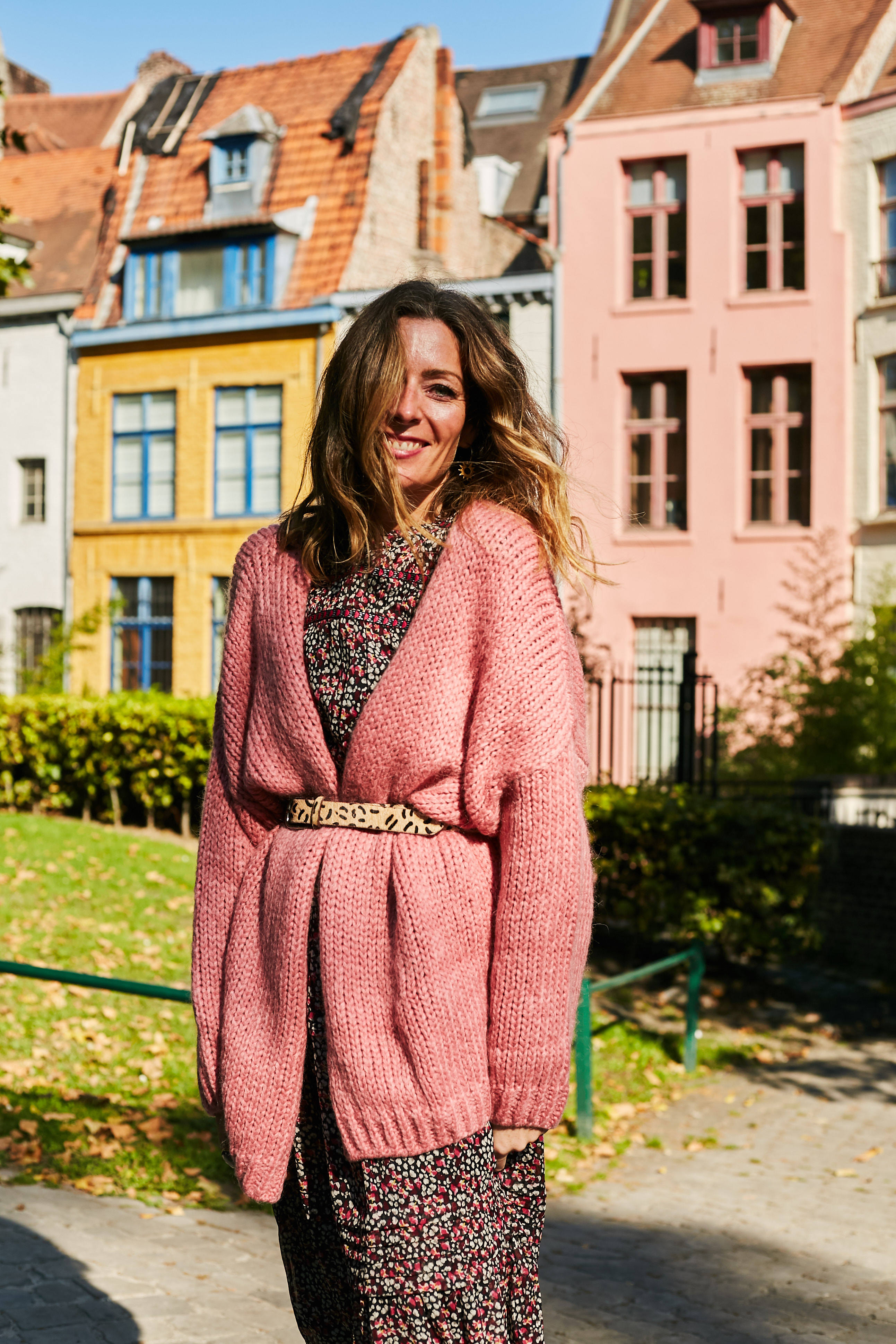 Floral Print Embroidered Dress
The key to a successful wardrobe is adding seasonal pieces to give the items that you've loved and have owned for years, a new lease of life. A fresh, wardrobe update is so easily achieved with merely a couple of key additions which add versatility and a whole host of new outfit options.
This also is the easiest way to pack a capsule wardrobe for a weekend away. And if one is on the cards, may I suggest Lille as a destination. I am definitely heading back. Hopefully before Christmas with the husband and then for my birthday next year, I had been planning a couple of days in Paris with friends, but move over French City of Dreams... there's a new player in town.