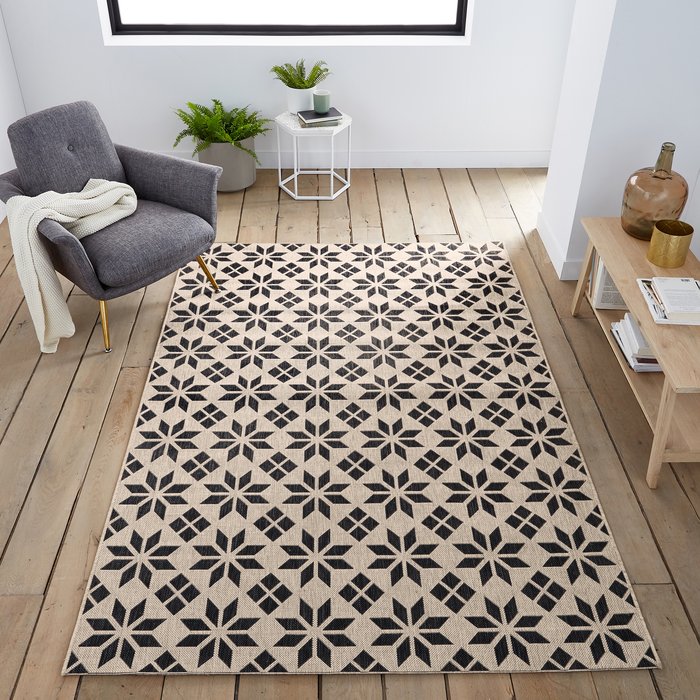 SO'HOME
Iswik Cement Tile Indoor/Outdoor Flatwoven Rug

Customers also bought
Iswik Star Tile Indoor / Outdoor Runner
See Availability Information
Product Description
Iswik Cement Tile Indoor/Outdoor Flatwoven Rug - SO'HOME
Iswik indoor/outdoor cement tile flatwoven rug. An original design in sophisticated, neutral colours. It will look great in any interior / exterior and with any style.!
Made in Belgium.

Product Details
 •  100% flat woven polypropylene, 1500 g/m²
 •  Sisal look
 •  Indoor/outdoor use

Quality Info
Polypropylene is a synthetic material with a rendering visually close to that of wool. Polypropylene mat is wear, stain and moisture resistant.

Care Advice
 •  Easy to care for rug, fade-resistant colours

Sizes
 •  Size 1: 120 x 170cm
 •  Size 2: 160 x 230cm
 •  Size 3: 200 x 290cm
 •  Thickness: from 1 to 1.5cm

Delivery:
 •  This product will be delivered directly to your door.



 •  Made in Europe.

 •  OEKO-TEX® Standard 100. Standard 100 certification by OEKO-TEX® tests textile products for harmful substances via an independent, international label.



Colours
Ecru/black, Beige/grey
Sizes
120X170CM, 160X230CM, 200X290CM