Medina Grillo (@grillodesigns) is the Author of the book Home Sweet Rented Home, creator of the series #howirent and the voice behind the blog Grillo Designs, where she shares creative and affordable ways to decorate your home with a DIY approach.
____________________________________________________________________________
I am a constant updater of my home rather than a complete overhaul kind of person. I firmly believe that you don't need to replace your entire home to make things look different or new, and that sometimes small touches can make all the difference. Decorating for seasons is no different. It can be something as switching out thin linen curtains for thicker lined ones for winter, or changing the colour scheme of your decor for earthier tones in autumn. In this post, I'm going to focus on accessories you can use for a cosy winter home refresh.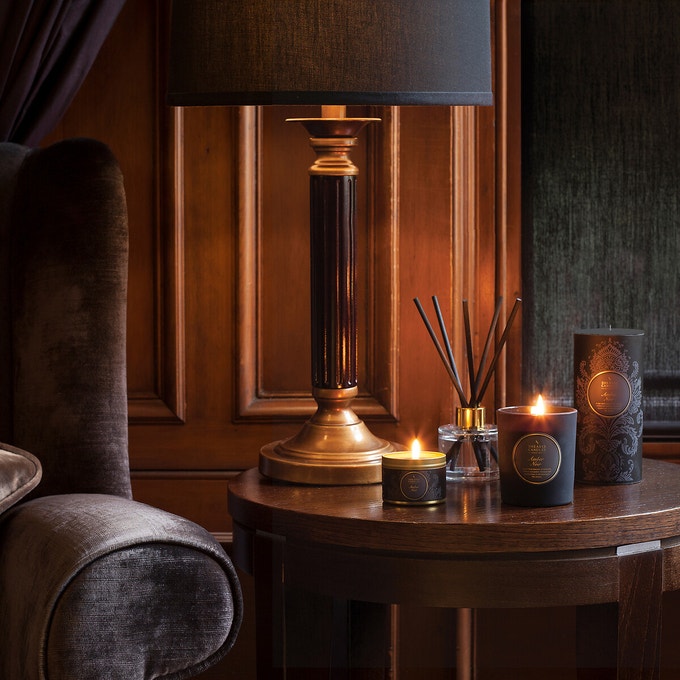 1. A cosy winter wouldn't be so cosy without candles. This Amber noir candle will fill your home with scents reminiscent of tuberose, violets and amber. It looks gorgeous too. Or if you are more of a candle stick kind of person, you'll love these marble ones!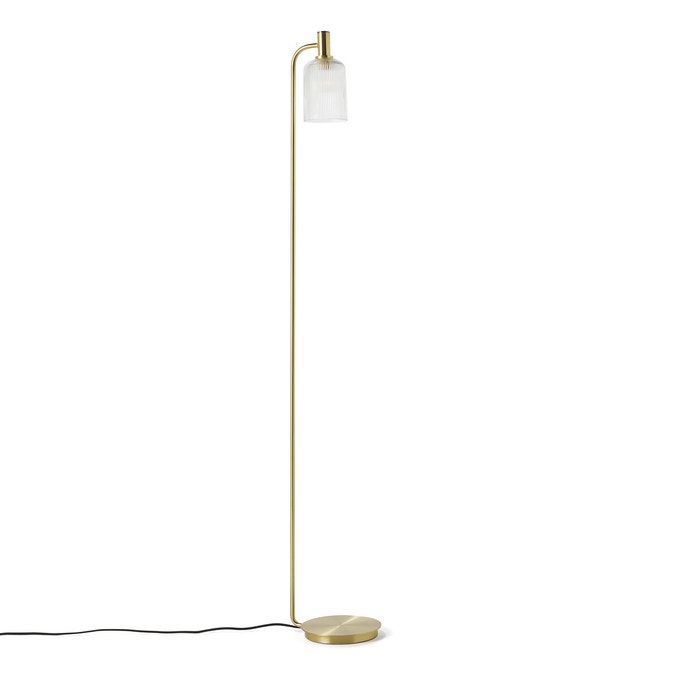 2. And while we are on the subject of candles, let's not forget their other purpose… lighting! The weather around this time can be a little miserable so it's important to pay close attention to your mood by investing in good lighting. A linen lampshade like this is handy for diffusing lighting across the room. You can also brighten up gloomy corners with a standing lamp like this one - I love the ribbed glass effect on the shade and the brass touches. Plug in wall lights are a great alternative for renters who want to accentuate a feature wall with additional light fixtures but don't want to re-wire in a new light.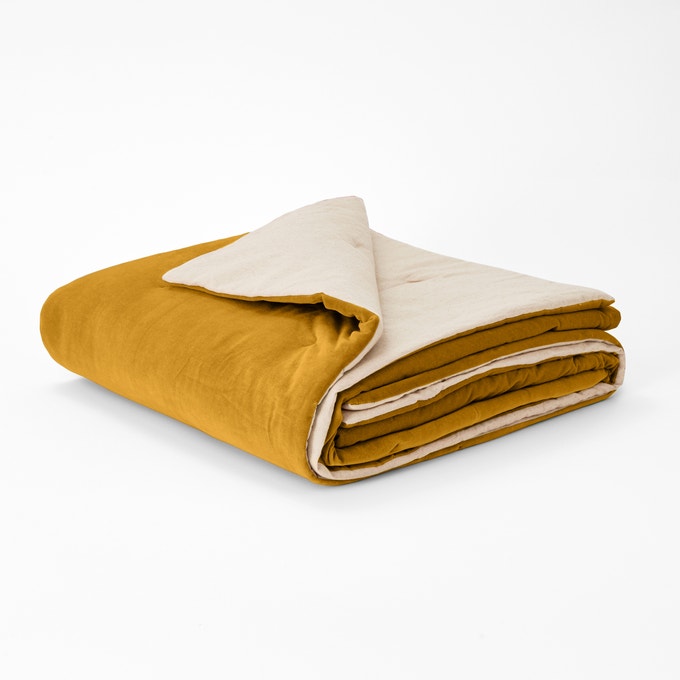 3. Staying warm is a big part of how must of us like to spend our winter nights and the easiest way to do that is to get some nice blankets. This velvet blanket is perfect to throw over a bed, whilst also adding a nice pop of colour. If you're looking for a throw that is more versatile and can be used all over the home, this woven Diamond throw is a great choice. It has all the softness of wool, but is actually made from 100% recycled plastic bottles, making it very planet friendly.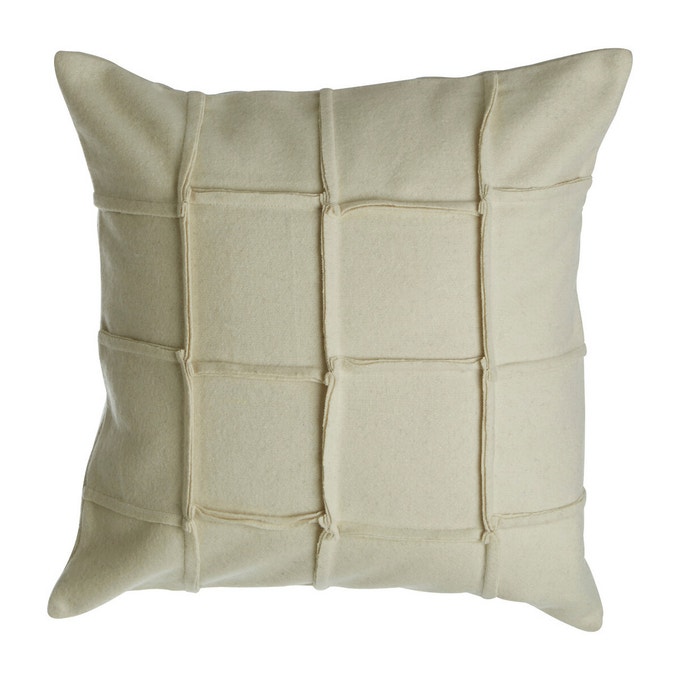 4. Winter is the perfect time to get a little bolder with cosy textures in your home i.e. felt, knit and faux fur. Switch out your sofa cushions for cosy, statement pieces like this felt cream cushion (which also comes in a dark grey). Brighten up dull corners with happy colours like this and this. Don't forget to vary your cushions sizes when styling areas like your sofa. This jersey cushion cover is 50 x 30cm and certainly packs a punch when it comes to detail. P.s if you're wondering where to store extra cushion covers that you switched out for winter, why not invest in these under the bed boxes on castors …. Don't let that dead space under the bed go to waste!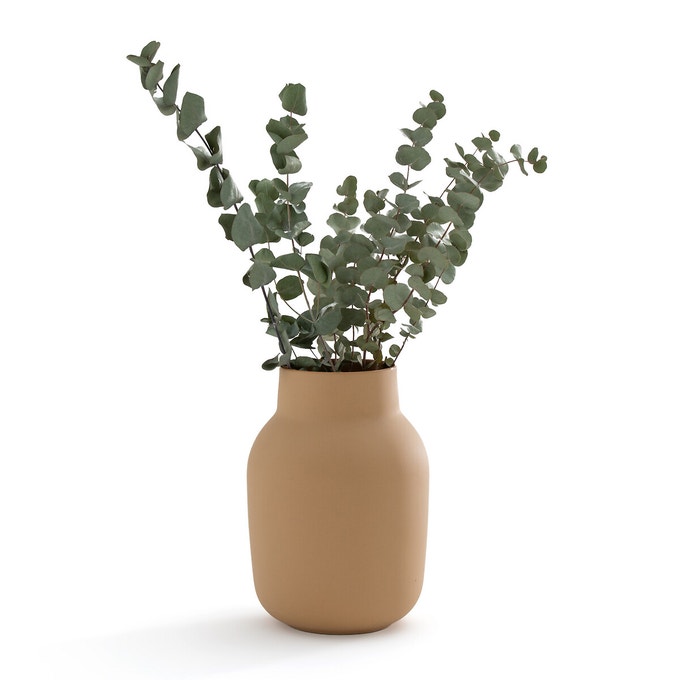 5. Maybe your live plants haven't quite made it to winter… Why not try replacing fresh plants of flowers with fried foliage like these eucalyptus branches and displaying them in a gorgeous matte vase. You can also invest in an artificial fiddle leaf plant that you know will last all the seasons.
6. Now this last product choice might be a bigger investment than the rest, (and of course you'll probably need the extra storage space too) but switching out flat weave rugs for cosier, deep pile rugs like this berber style one in the winter is definitely a clever move. Imagine getting out of bed and sinking your feet into a wool rug like this every morning. Absolute bliss!