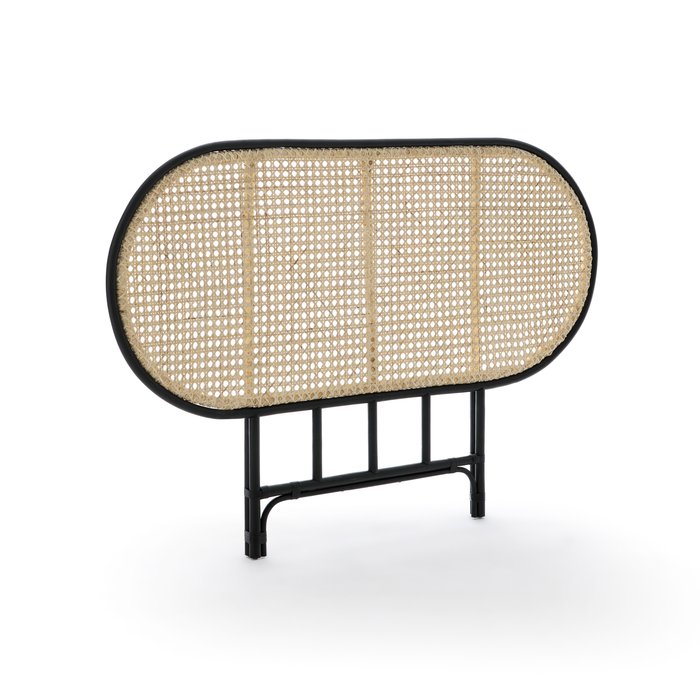 LA REDOUTE INTERIEURS
Cedak Rattan Cane Headboard

Customers also bought
See Availability Information
Cedak Double Bedside Table in Cane
See Availability Information
Cedak Natural Rattan Headboard
See Availability Information
Product Description
Cedak Rattan Cane Headboard, natural/black, LA REDOUTE INTERIEURS
Embrace the trend for natural accents with this stylish piece from our Cedak range. Handcrafted in rattan cane, it will add a light and on-trend touch to your bedroom, providing a comfortable head rest with its naturally springy surface.

Product Details
 •  Rattan cane frame
 •  Woven rattan panel
 •  Nitrocellulose varnish finish
 •  Plastic pads on feet
 •  Artisanal craftsmanship.

Dimensions
 •  Length: 170cm
 •  Height: 120cm
 •  Depth: 6cm.

Delivery:
Sold pre-assembled. Elle sera livrée chez vous, sur rendez-vous.Note!Please check that all access points are large enough to accommodate your delivery (doors, stairs, lifts).

Parcel dimensions and weight:1 parcel
172 x 122 x 7 cm
10.8kg.

Colours
Natural/black
Sizes
EU KING (160cm)