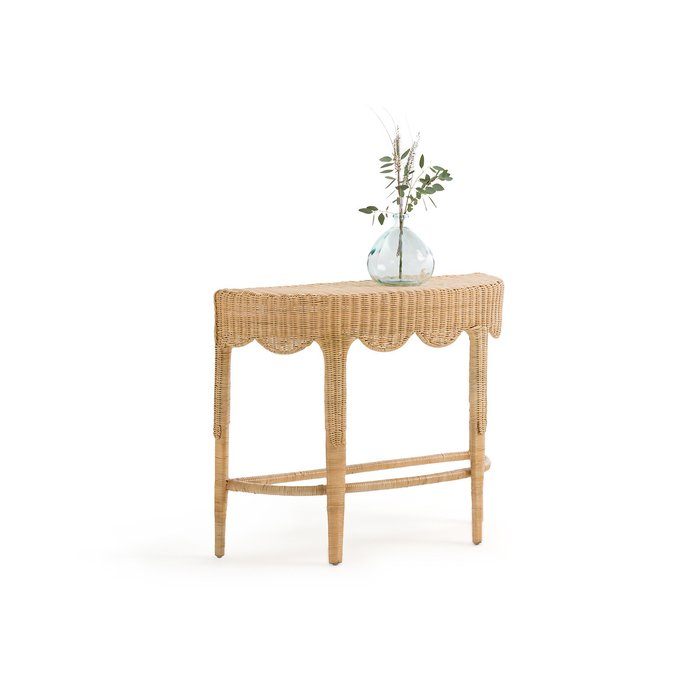 LA REDOUTE INTERIEURS
Loama Braided Rattan Console Table

_____________
Product Description
Loama Braided Rattan Console Table, natural, LA REDOUTE INTERIEURS
A holiday atmosphere. In woven wicker and rattan cane, the Loama console brings a bit of the southern summer into the house. Created by La Redoute Interiors.
Product Details
 •  Woven wicker tabletop
 •  Frame and base in rattan cane
 •  Nitrocellulose varnish finish
 •  Sold pre-assembled

Dimensions
 •  Width: 100cm
 •  Height: 80cm
 •  Depth: 35cm

Dimensions and weight of parcel
1 parcel
 •   L104 x H37 x D84cm. 8kg.

Colours
Natural
Sizes
ONE SIZE