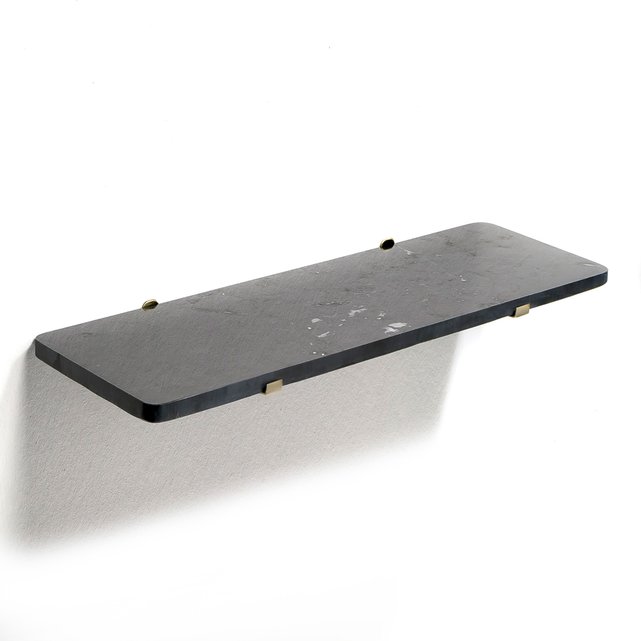 Product Description
Mahaut marble shelf unit , black marble, AM.PM.

Elegant and understated for a contemporary interior.


 Features:
• Marble (1.8cm thick) to be used on its own or with other shelf units.
• Wall mounting in metal effect antique brass.
• Each piece is unique, the mottles are more or less marked


Size:
• L60 x H6 x D19.8 cm.


Size and weight of parcel:
• L71 x H2.3 x P2.8 cm, 8.75 kg


Marble is a naturally porous material that is sensitive to heat (risk of cracking).
 
Care advice:
• Always use only pH-neutral cleaners. Acids, limescale or bleach are prohibited.
• Wipe up any spilled liquid immediately with a white cloth soaked in warm water and wrung out.
• Avoid placing hot objects on the surface, the surface of a table must be protected with coasters and rest-plates.
• To remove the marble, we recommend mixing 1/3 baking soda with 2/3 pumice by polishing gently.
• To protect the marble against stains, after having washed it beforehand, we recommend applying a coat of beeswax and polishing gently with a soft cloth. Or use a specific product marble.
Colours
Black marble
Sizes
ONE SIZE
172.26.71.205
43166.6972434838
109
PRODUCTION