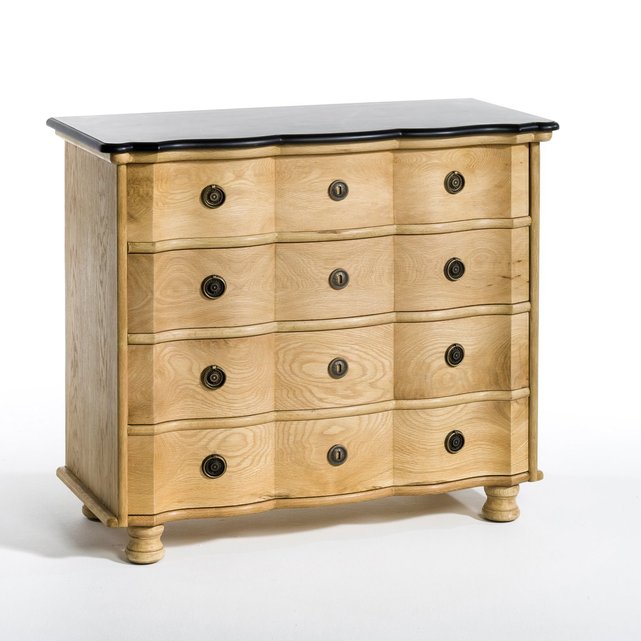 _____________
Product Description
Pensée dresser , beige, AM.PM.
18th Century crossbow style. An elegant, timeless dresser that will be equally at home in the bedroom or in the lounge. - Natural oak structure. Black top. - 4-drawer dresser. - Black metal shell-shaped handles. - Oak-veneered plywood back. - Nitrocellulose varnish finish. - Overall dimensions: L.100 x D.46 x H.87 cm. - Usable size of drawers: L.85 x D.33 x H.13.5 cm. - Supplied ready assembled.
Colours
Beige
Sizes
ONE SIZE
_____________
172.26.71.197
43418.4144907407
94
PRODUCTION
Pour votre demande de financement concernant votre achat sur laredoute.fr, vous allez être redirigé vers la plateforme de Sofinco, marque commerciale de CA Consumer Finance, partenaire de La Redoute.